Chess Dynamics wins multimillion Euro contract for AirGuard Counter-sUAS
Unrivalled, operationally robust solution to be utilised for air base and critical infrastructure protection
Four combat-proven, advanced technology AirGuard systems to be provided
Technically mature system offers a high level of automation resulting in low cost of operation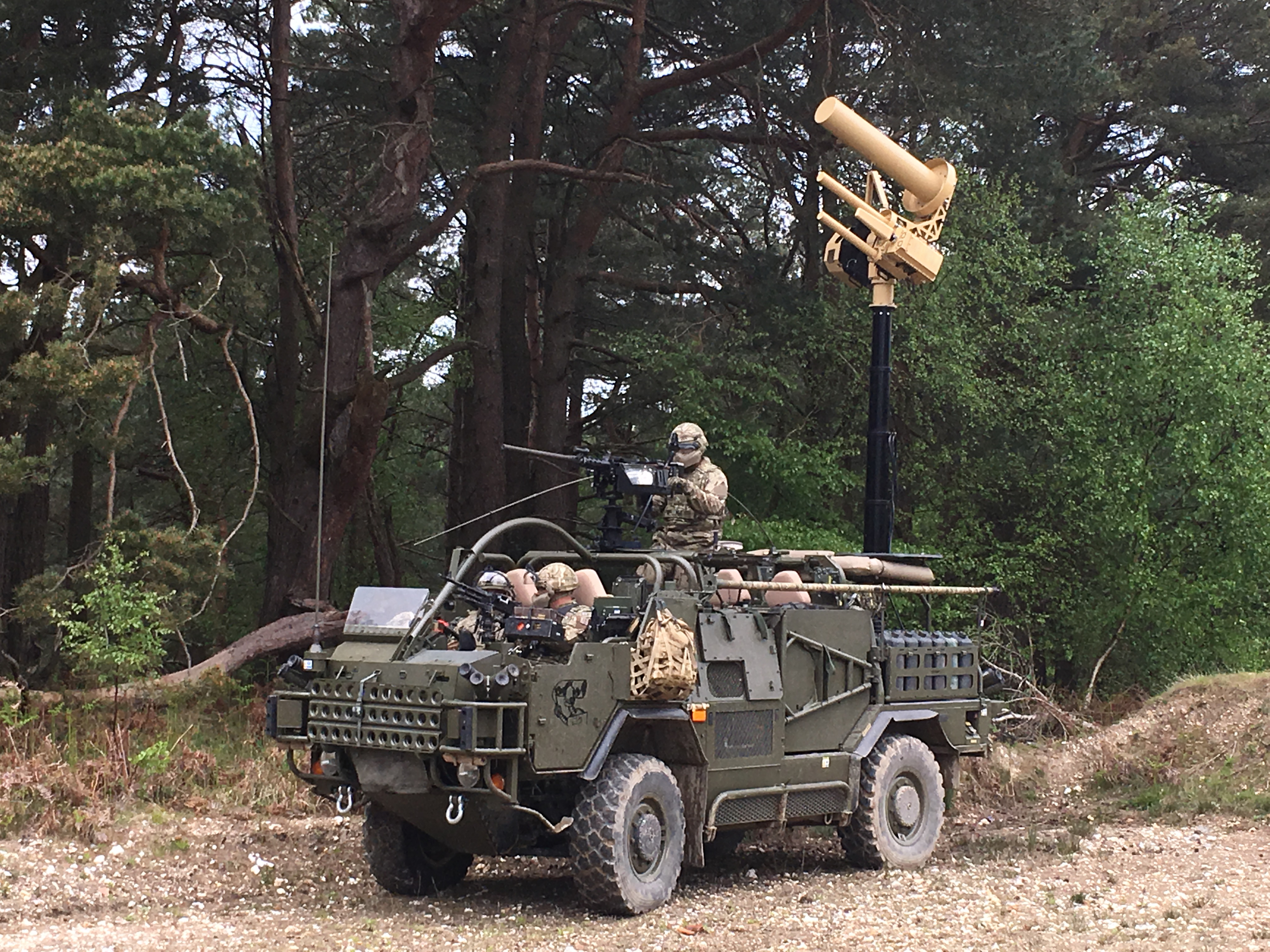 Chess Dynamics, leading British surveillance, tracking and gunfire control specialist, today announced it has beaten strong international competition to be awarded a multimillion Euro contract for its AirGuard Counter Unmanned Air System (C-UAS).  
The scope of the project is to provide four AirGuard C-UAS to be utilised by an international customer in its protection from and defeat of Small Unmanned Aerial Systems (sUAS). The systems include multi-sensor detection via passive Radio Frequency Direction Finding (R/F D/F), active 3D radar, coupled with HD Electro Optic sensors. The AirGuard systems will also include combat-proven Electronic Disruptors for complete protection of air base and critical infrastructure. The project is expected to be delivered throughout 2020 and 2021.
Graham Beall, Chess Group CEO commented: 'The threat from unmanned aerial vehicles (UAVs) is increasing across all environments. It is essential that those who are responsible for safeguarding against such threats have access to complete integrated solutions, providing accurate and precise information. Our AirGuard C-UAS provides this, and by way of its advanced AI assisted operator user interface, allows them to quickly take the right course of action.
'With this project, a leading solution for air base and critical infrastructure protection was required, and our engineering excellence delivered. We are proud to have the strongest operational pedigree of any C-UAS system in service today, having been on continuous, uninterrupted combat operations since November 2016', Beall continued.
Comprehensive and robust Counter-Unmanned Air System
The Chess Dynamics' AirGuard C-UAS is designed to disrupt and neutralise UAVs engaged in hostile airborne surveillance and potentially malicious activity. It is a fully compliant, immediately deployable, operationally robust, and reliable solution to counter sUAS threats.
As a technically mature COTS system it also requires no further development and thereby offers customers a fully integrated, easy to operate system. The automated alert system further reduces manpower requirements and enhances timely decision making. 
The multimillion-euro project awarded to Chess Dynamics will include the testing and installation of four AirGuard systems which are fully integrated with a powerful automated alert Command and Control (C2) system and comprise of:
Multi-sensor Detection of Active 3D Radar
Passive Radio Frequency Direction Finding (R/F D/F)
HD Electro Optic Thermal and Day sensors for 24-hour operation
Combat proven Electronic Disruptor
Easy to use AI assisted user interface C2 system
Powerful protection, Easy integration
With UAV technology changing constantly with increased sophistication, it is vital to have a system that can cover large areas and even create a 3D detection and protection 'bubble' around a specified area.
Chess Dynamics' AirGuard is a TRL Level 9 solution that comprehensively meets strict customer requirements. In terms of deployment, the capability is fully integrated and self-contained. It can also be easily integrated into existing video management systems and security infrastructure.
The AirGuard system is IP rated at 65, making it suitable to be deployed in any nominated site and is scalable, reconfigurable, and has its own integral power if required. The AirGuard crew stations are ergonomically designed to reduce operator fatigue and the system is easy to learn. Chess Dynamics' AirGuard can be easily networked and if necessary, brought into action within hours of being deployed.
Chess Dynamics' AirGuard C-UAS can be installed and operated from fixed locations and from mobile platforms and is scalable to the requirements and desired level of security for each situation.