Minister of State, Jeremy Quin, visits Chess at Security and Policing
MARCH 06, 2020
Chess Dynamics was delighted to welcome the Minister for Defence Procurement, Jeremy Quin MP to its stand at the Security and Policing event on Wednesday 4th March.
The Minister, also MP for Horsham where Chess is based, attended the event which was hosted by the Home Office's Joint Security & Resilience Centre. Security and Policing brings together the global security supply chain and Government officials to discuss the latest technologies and advances in security solutions. At the event, Chess showcased its innovative counter-unmanned aerial system (C-UAS) solution, AirGuard, alongside its unique Sigma family of surveillance systems.
Graham Beall, CEO of Chess Dynamics, said: "We were proud to host the defence minister on our stand where we were able to showcase our leading capabilities. The show is critical for us in demonstrating our surveillance and C-UAS capabilities and how they can play a major role in protecting public security."
The visit to the show follows Jeremy Quin MP's visit to Chess' Horsham-based manufacturing facility in June 2019.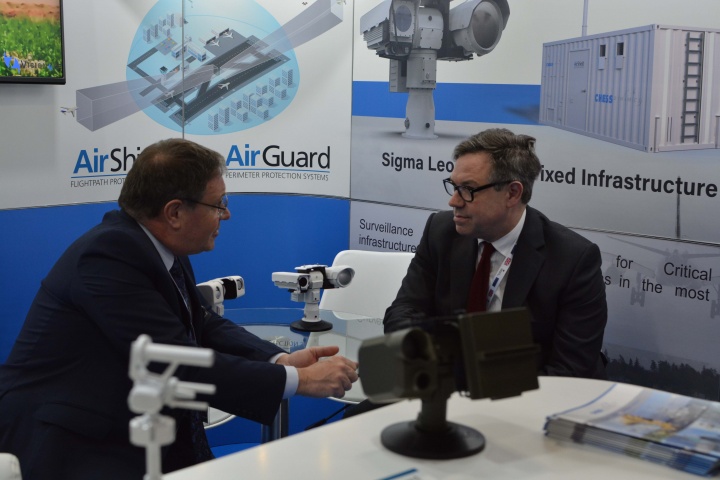 (Left to right) Dave Eldridge, Sales Director for Chess Dynamics and Jeremy Quin, Minister of State (Minister for Defence Procurement)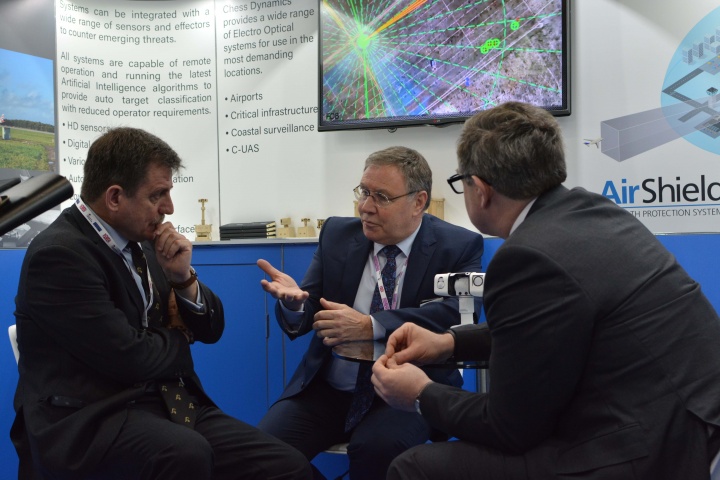 (Left to right) Mark Goldsack, Director of the Department for International Trade Defence and Security Organisation, Dave Eldridge, Sales Director for Chess Dynamics and Jeremy Quin, Minister of State (Minister for Defence Procurement)