The latest technology trends in surveillance
FEBRUARY 07, 2023
The surveillance landscape is driven both by the pace of technological advancement and the changing requirements of providing persistent surveillance with a lower operator burden.
Effective detection and identification remain the key pillars of surveillance capability, regardless of whether it's used in the border, coastal or maritime domains, but the ways in which operators achieve this is continually changing.
It can be challenging to keep track of this continually evolving picture, but as but as a leading surveillance specialist, working every day with partners to fulfil their operational requirements, Chess Dynamics is well-placed to keep you informed.
Here, we'll explain some of the recent technological developments influencing the surveillance industry and share how Chess Dynamics has responded with new capabilities.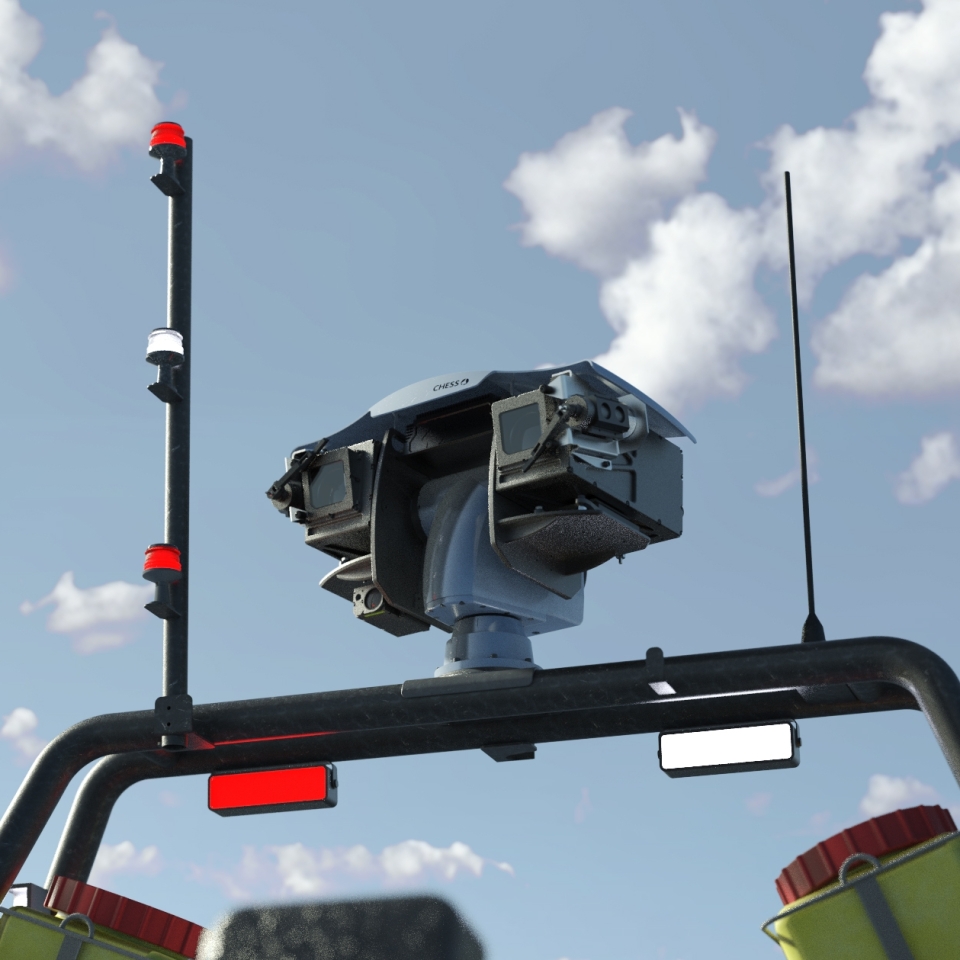 Digital advancements
It's no surprise that digitisation is leading the change in surveillance capability. With the needs of security providers growing more complex, operators require the very best sensors to provide an accurate picture of the operational environment.
A system built with a digital architecture enables integration with a range of the most accurate, high-definition sensors to generate richer and more abundant data for operators. When configured for modular sensors, end users are given the option to customise their system to meet their surveillance need and ultimately, provide a greater range of sensing capability and flexibility.
This approach also enables secure network access to allow for improved integration with other sensors and systems, increasing the level and quality of data available to operators. The result of this is improved situational awareness, leading to better detection and identification.
Last year, we launched our next generation digital, electro-optical surveillance system which enables more accurate, flexible and integrated surveillance thanks to its digital architecture.
The system is also modular, meaning sensors can be swapped out easily to ensure the highest levels of operational availability, further contributing to a persistent capability.
Intelligent tracking
One area of significant technological adoption is in target tracking and clarification. We hear a lot about the impact of technologies such as artificial intelligence (AI) and machine learning in many different industries, but there's no doubt that they are causing a seismic shift in surveillance.
Vision4ce, a Chess Dynamics brand, introduced a next generation tracking feature for its CHARM Video Target Trackers product range in November 2022, incorporating AI and machine learning into the systems.
These technologies are able to automatically process images and identify threats themselves. This is improving tracking performance in the complex scenarios that operators are increasingly facing by enabling automated acquisition and reacquisition of targets.
The advent of AI and machine learning in the surveillance space is removing the traditional burden of the operator needing to stare at a screen for a long period of time. Systems are increasingly able automatically track dynamic targets such as a jet ski or a drone and notify the operator when a threat has been identified.
Operators are therefore able to focus on other tasks while concurrently monitoring threats to maintain persistent surveillance.
As with most applications of these technologies, they are a work in progress, but we are already seeing impressive results in the simplification of the target acquisition process.  
Technologies that are providing operators with more and better data are here. If you require a surveillance capability, surveillance specialists such as Chess Dynamics can give you the tools to make the process as simple as possible.